A day in Philly with 6 kids- what we did, what we'd do different
Philadelphia was not the main destination of this family vacation, but I'm so glad we spared a day to fit it into our busy itinerary.
Our original purpose for passing through Philadelphia, on our way from NYC to DC, was to go to the Church of Jesus Christ of Latter-day Saints Philadelphia Temple Open House. Temples are very sacred places in our religion, and only open to the public for a short time. We were really excited to have our children experience how beautiful temples are inside. (Click here for the virtual tour- amazing!!)
It did not disappoint. It was lovely and peaceful, and one of the most unique temples I've ever been in. The colonial interiors mirrored Independence Hall and brought me back to my old college interior design class. If you have a LDS temple recommend- make sure you plan time for a visit.
This post may contain affiliate links. Learn more about my disclosure.
Luckily, the temple is very close to the Historic District. It was just minutes from Independence Hall and the Liberty Bell. We parked in the underground lot by the City Hall Visitor's Center. We had to grab tickets in the visitor's center for the Liberty Bell and Independence Hall Tours. They are both free, but you need tickets to get in.
We started out with our Liberty Bell Tour. As you can tell from our red, sweaty faces, it was a very hot day. Thank goodness the Liberty Bell is now housed indoors. There was quite a lot to read and see inside the building, but with all our kids, their attention spans were pretty short. It was amazing to see the bell.
Independence Hall was really amazing. I loved learning the history around the signing of the Declaration of Independence, and being in that special place. You feel like you are on hallowed ground. As much as I appreciate it, it was hard for our little ones by the end of the tour. Our toddlers were literally climbing the walls as we were finishing up.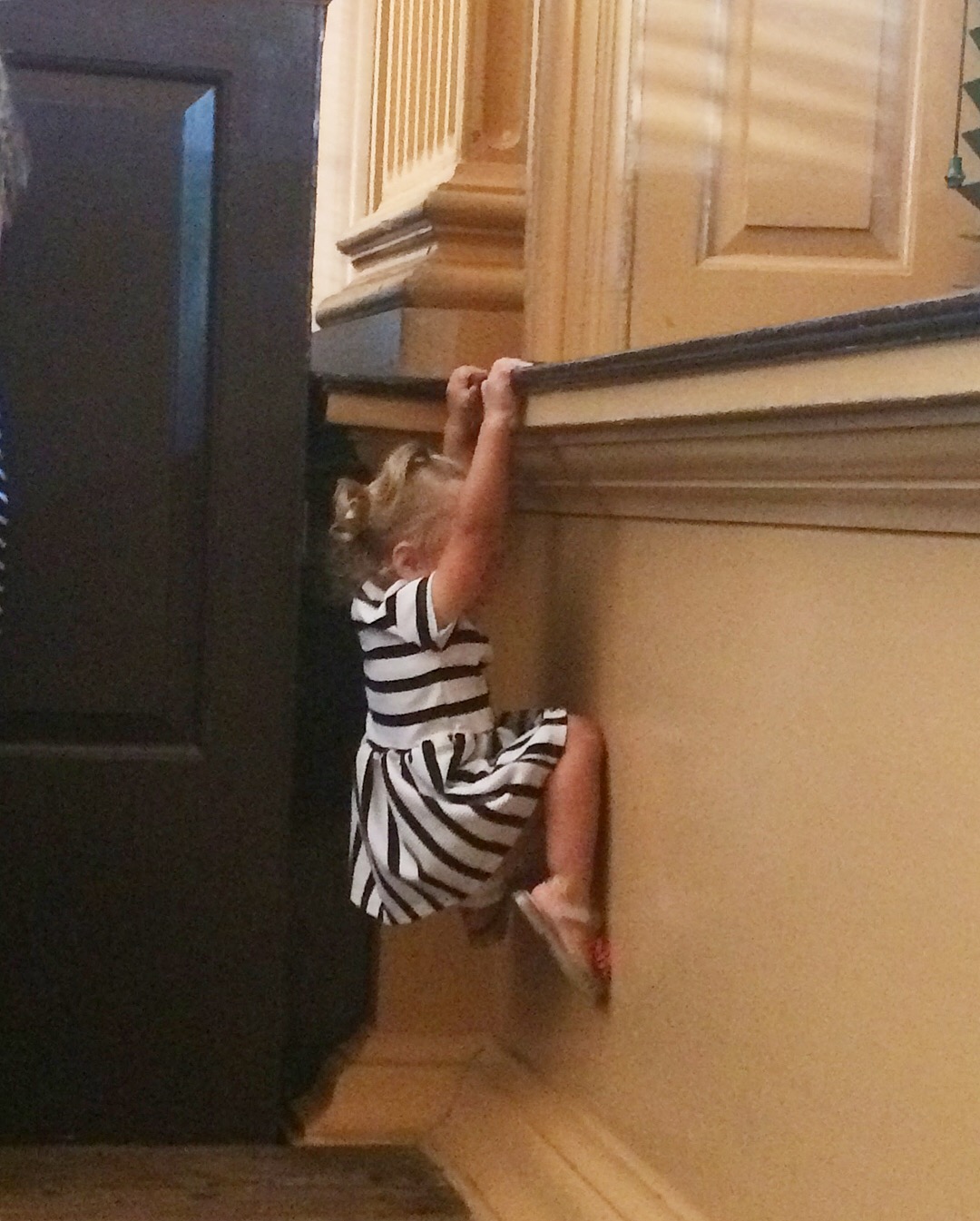 Our toddlers were literally climbing the walls.
We had a gap of time in between our tours, so we decided to do some exploring. Our kids were very disappointed they had missed Chinatown in New York City (read about our day there, here) (and about our Statue of Liberty Cruise, here), and were begging to go to the Chinatown in Philly. Well......after a very hot walk that was MUCH longer than we had thought- think closer to hours in 100 degree heat, not minutes- it turned out this Chinatown is not very touristy like the ones we've been to in NYC and San Francisco. In hind sight, I wish we would have driven through it to see what it was really like, instead of wandering aimlessly. There probably are some real gems there, but we were too hot and grouchy to notice them at that point. The architecture sure was cool, though!
What I think would have been a better use of our time, would be exploring the City Visitor Center a little more instead. They have these great people that go around in character, pretending to be different people in history. Some played old fashioned games with the kids, or taught them about life in the colonial era. It was really neat. Benjamin Franklin scared my daughter a bit, but at least he stopped the melt down she was in the middle of. The kids loved the gift shop, and I would have liked to check out the movie they had there.
You can't visit Philadelphia with out having a bit of Philly Cheesesteak!! There was a food truck vendor right next to Independence Hall, and their food was SOOOO delicious!! I can almost taste it just thinking about it. That would really hit the spot for dinner tonight.
It was an awesome day, and I look forward to going back some day to make sure we see the home of Betsy Ross and other fun locations.
Check below for more family travel tips & locations!